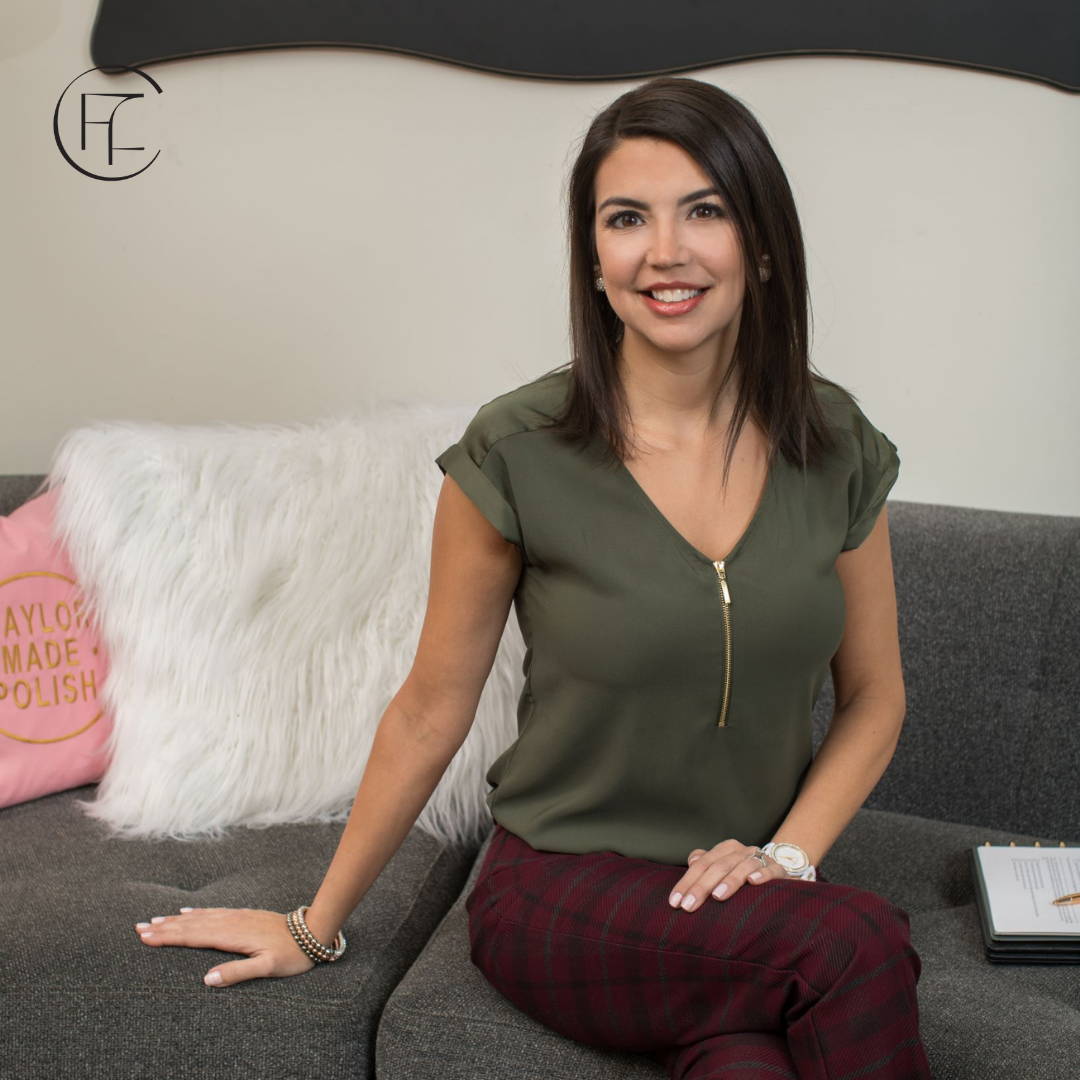 Vanessa Ungvarsky, Owner of Taylor Made
Over several years, Vanessa made changes to improve her health and environment—organic foods, CSA workshare, switching hair and skin care products. She suspected there were nasty chemicals in acrylics but wasn't initially willing to give up acrylic nails. How bad could it really be? She started reading more and more, and what she found was very unsettling. Vanessa decided she needed to make a change to cleaner, healthier nail care. And if she couldn't find what she wanted in the market, she would make it.

Vanessa joined the Air Force right after high school and had her first son while she and her then-husband were stationed in Alaska. She later moved to the East Coast and spent 10 years working for Merck & Co., Inc. She had her second son and eventually left her corporate job to pursue a better work/life balance. Now married to Kris and with another son added to the brood, Taylor Made is Vanessa's opportunity to nurture the girlie side of life. Her boys, now aged 22, 17 and 9, have all participated in the building of the business and the brand.
Vanessa and Kris have been instrumental in the revitalization their environment as well, including the downtown Easton area. They live and work downtown and have invested in many efforts to create a more authentic, family-friendly atmosphere in the area. Vanessa and her family are regular fixtures at the farmer's market and other local events, and they volunteer for the Easton Main Street Initiative.
Taylor Made? Don't you mean Tailor Made?
We really do know how to spell...promise! Taylor Made is named for Vanessa's grandparents, Carroll and Pearl Taylor. They were instrumental in raising Vanessa, providing constant support and encouragement starting from a young age. Fun fact, Vanessa's family links back to Ann Taylor, an original settler in Easton, and wife of George Taylor signer of the Constitution.